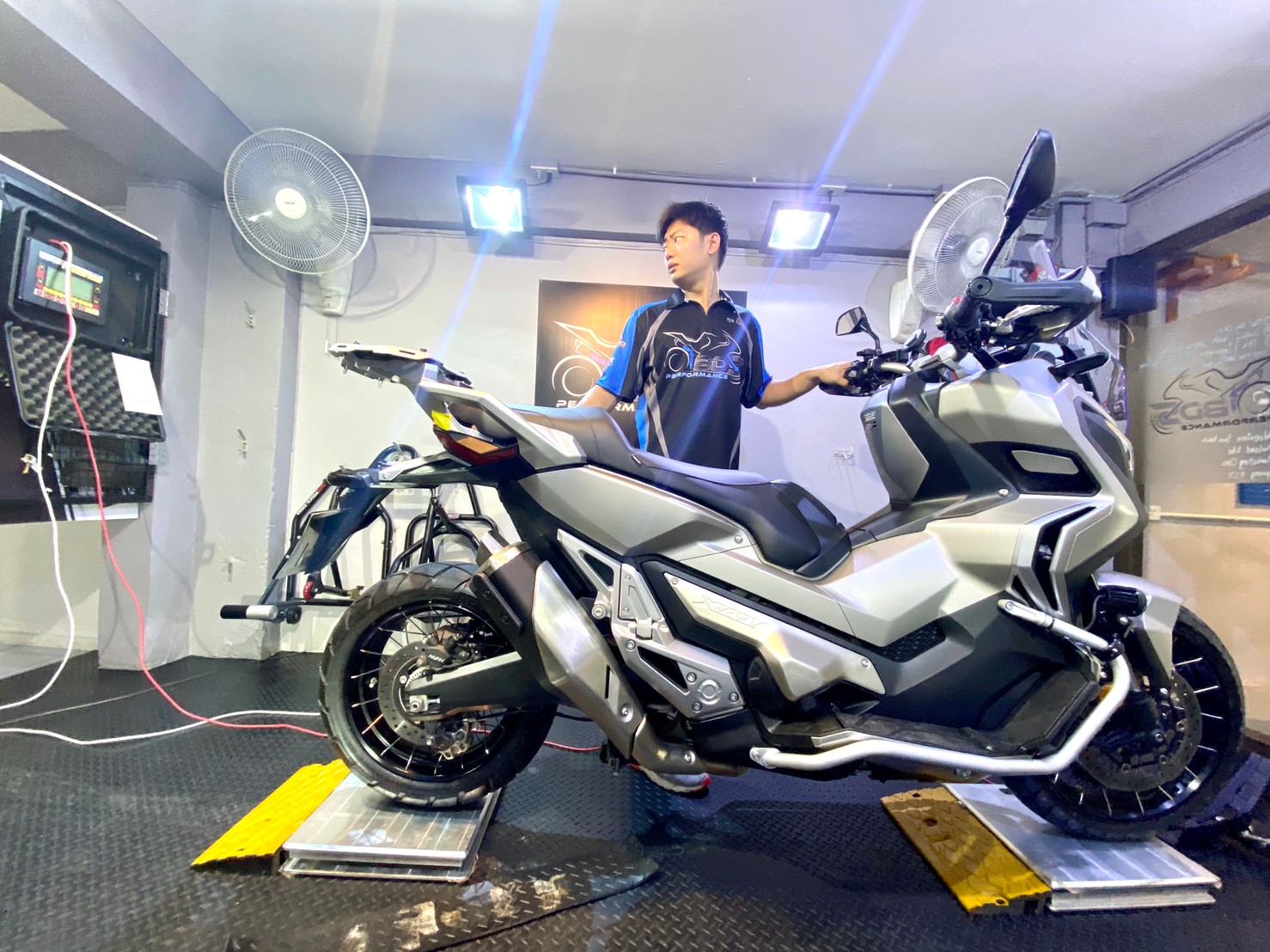 Scooters
Thailand commerce and day to day transportation is on a Scooter. We ride them relentlessly and beat them up on the railroad tracks, back roads and Pot Holes! We overload them with passengers, and convert some into Sam Lor's and Tuk Tuk's! This is why we all need to be on aftermarket Shocks and front fork kits to take this punishment.
BDS Performance offers several solutions for many makes and models to assist your load and conversion needs. We keep several different sizes and spring rates, as well as front end fork kits for our riders that need these enhancements for increased performance, better ride characteristics and excessive loads.
Many times, we find that the front fork springs are under sprung, as this may help with better turning, it produces a harsh ride and contributes to rider fatigue and unstable high speeds. Many riders complain of sore hands and wrists. Our bodies need to endure the high shock of uneven roadways and sometimes vibrations can cause the hands to fall asleep or interrupted blood flow in our hand and feet.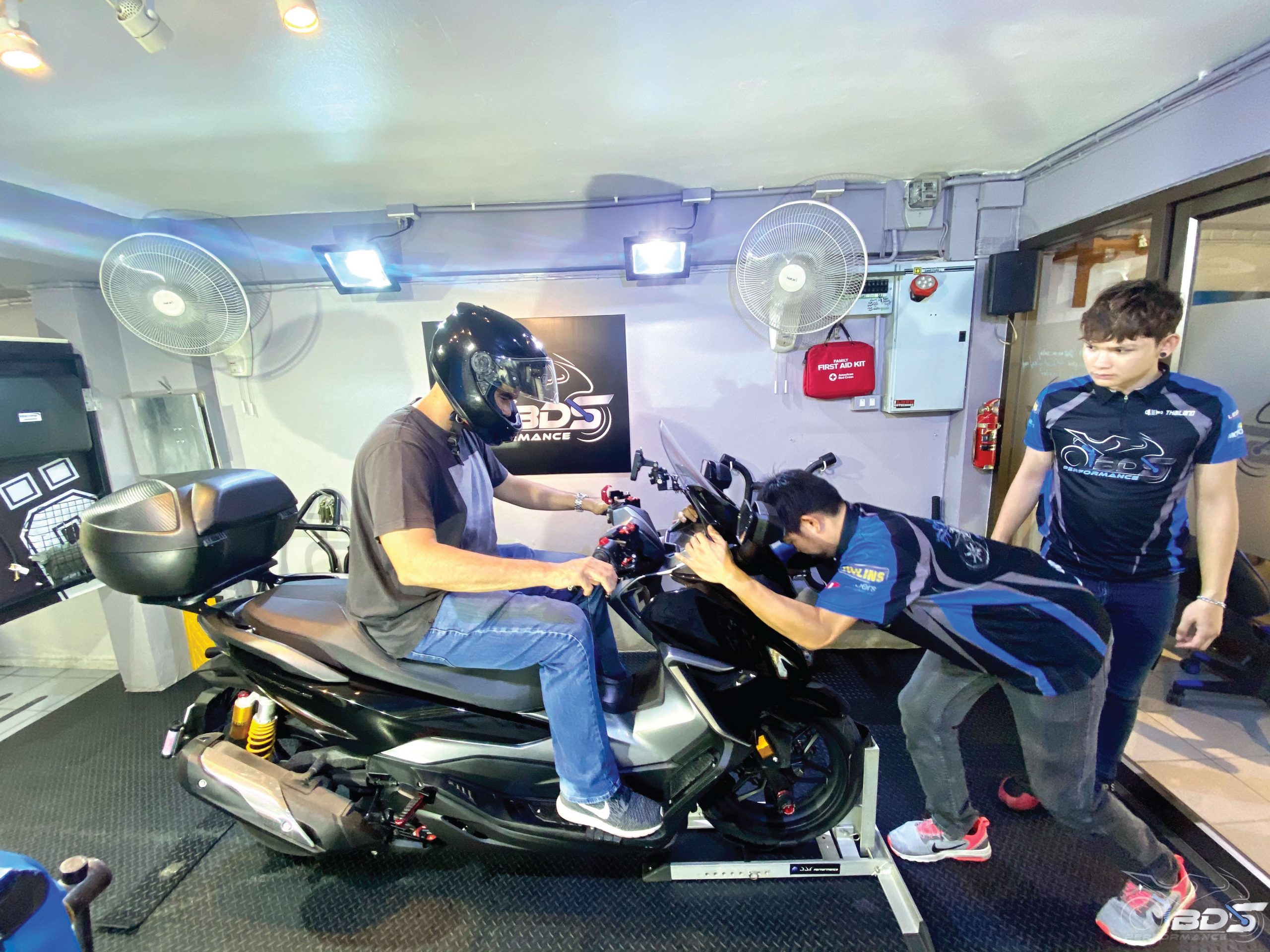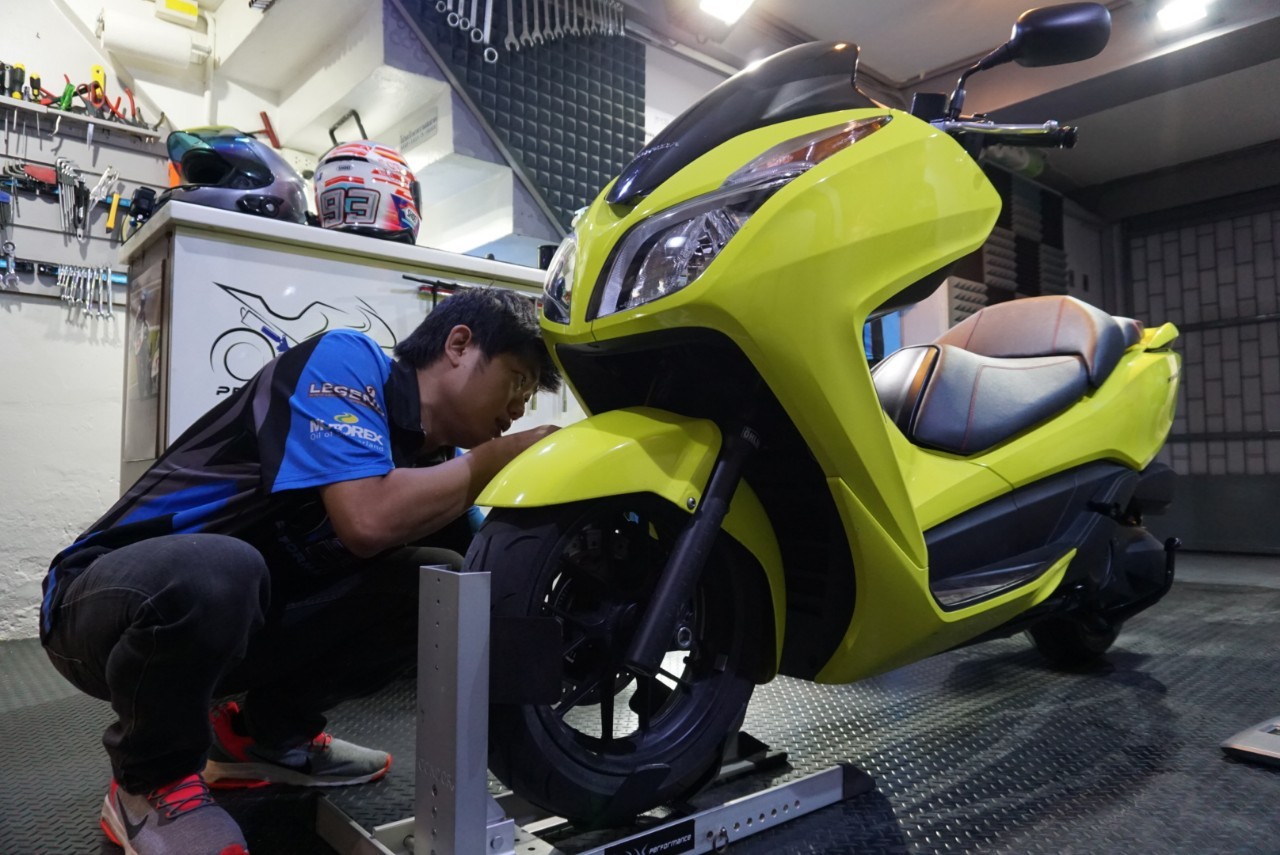 Shocks are usually blown out by the first 8000 kilometers if that long, and most people are riding on just spring. Just like Big Bikes the fork fluid needs to be changed every couple of years, and springs checked for proper length. The rear shock needs to be serviced every 5 years for continued efficient operation.
BDS Performance offers maintenance programs for the Thai Scooter rider, (as well as all styles of Bikes) and can call with a friendly reminder that the Forks and Shocks are due for maintenance. Keep your everyday scooter up to service specs, before they wear out, and enjoy a couple decades of proper performance and service from your well maintained suspension.
At BDS Performance, we will check your Sag, and your Squat of the Scooter, after we change your springs and shock to ensure you have proper balance and proper ride quality. Call us today for a quote on the latest technology available to you today!